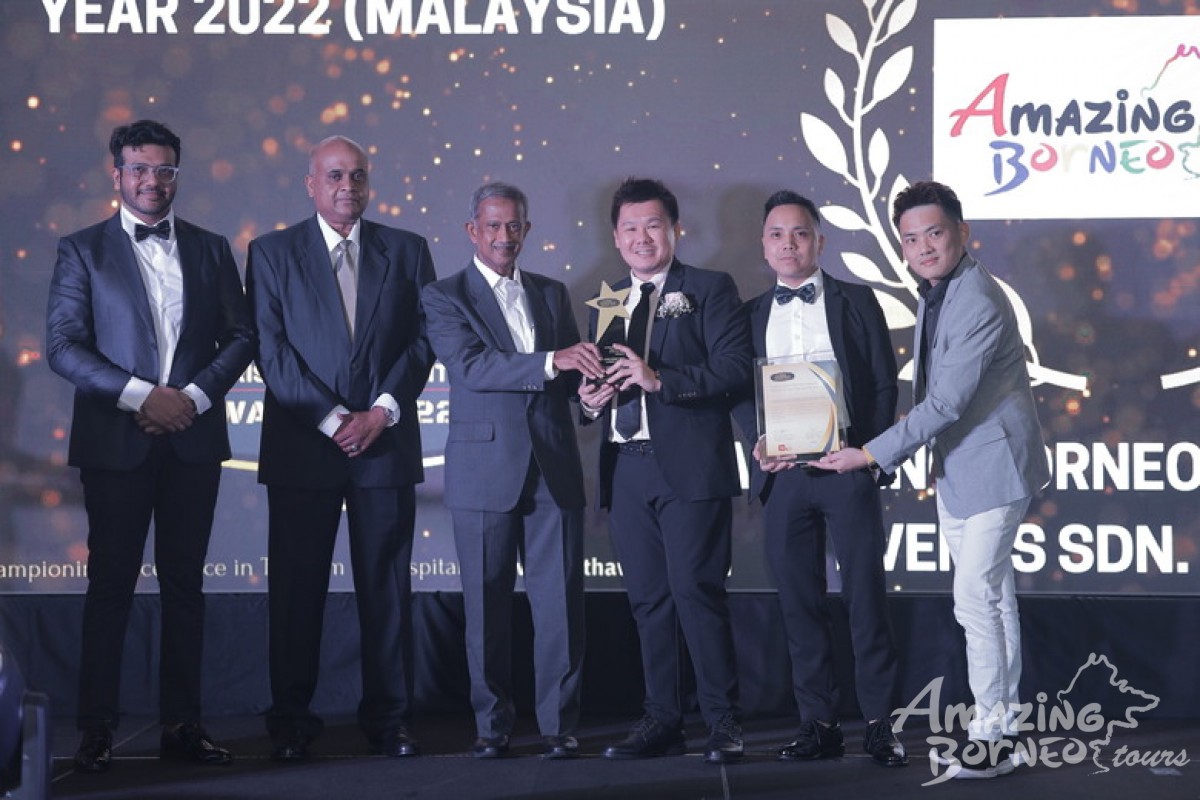 It is with great pleasure to announce that Amazing Borneo has been recognised as the Leading Tour Operator (Inbound-Borneo) of the Year 2022 (Malaysia)! A special thank you goes to Asian Tourism & Hospitality Awards. The award ceremony was held at Le Meridien Kuala Lumpur on March 17th, 2023, with the purpose of honoring and celebrating the spirit of resilience and excellence within the Asian Tourism & Hospitality Industry, while recognizing outstanding innovators and exceptional contributors.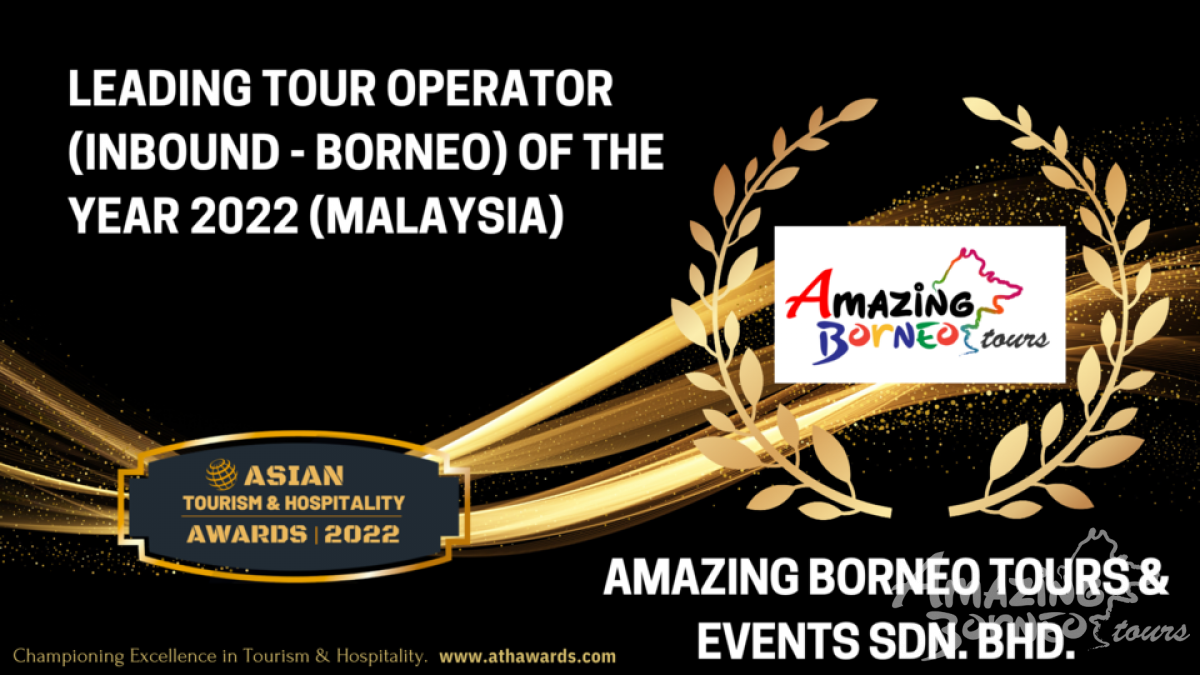 The Leading Tour Operator (Inbound-Borneo) of the Year 2022 (Malaysia) - This prestigious award is a testament to Amazing Borneo's unwavering commitment to providing exceptional service and unforgettable experiences to all of our valued guests. We are incredibly grateful to our guests, partners, and dedicated team for achieving this milestone together with us.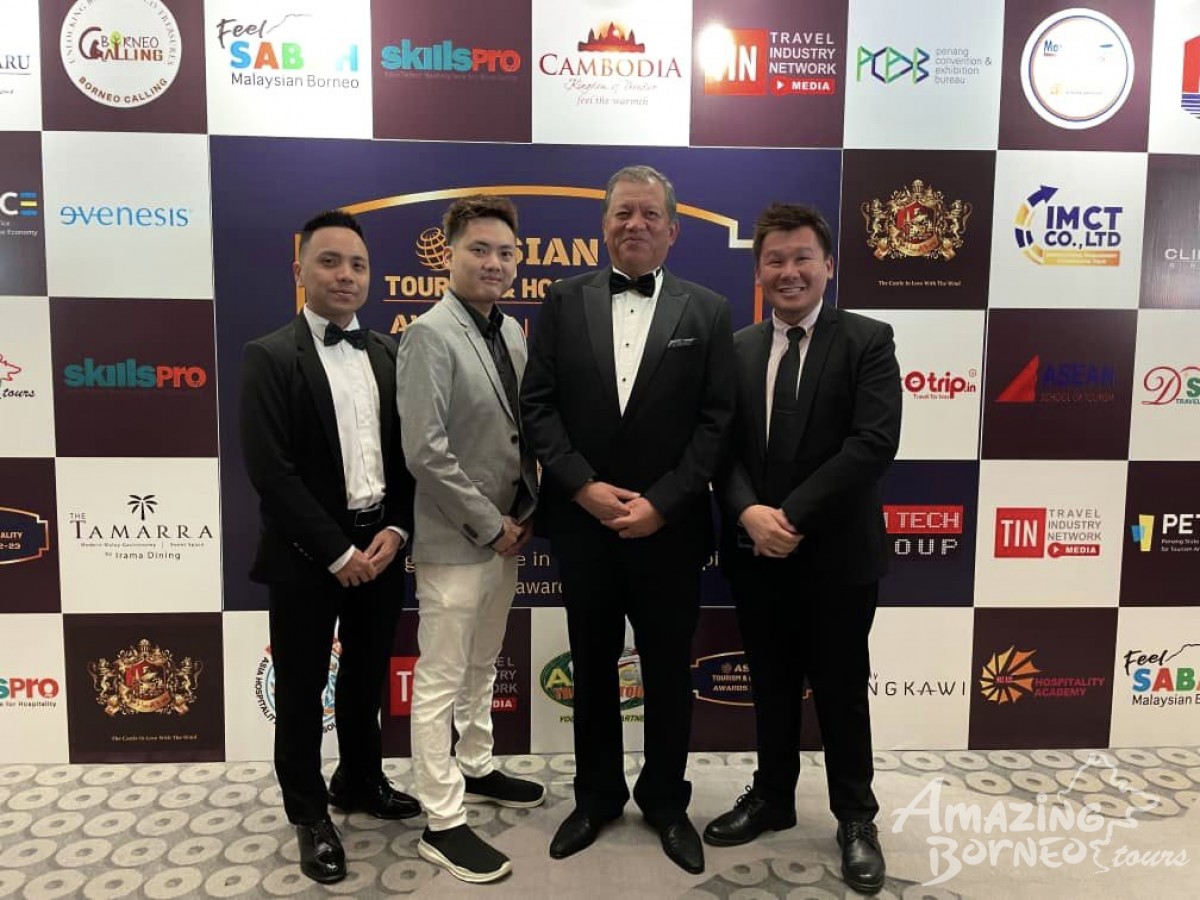 Left to Right: Mr Nicholas Nathaniel (Assistant Reservation Manager), Mr Anthony Wong (Sarawak Sales Manager), Datuk Joniston Bangkuai (Assistant Minister of Tourism, Culture, and Environment cum Sabah Tourism Board chairman), Mr Lesley Hiew (Operations Director)
At Amazing Borneo, we have always strived to set new standards of excellence in the tourism industry. From offering bespoke travel packages to crafting personalised experiences for our guests, our focus has always been on creating unforgettable moments that will be cherished for a lifetime. Our team of dedicated professionals has worked tirelessly to ensure that every aspect of our guests' journey is seamless and stress-free. From the moment they arrive in Sabah and Sarawak to the moment they depart, we are committed to providing a world-class service that exceeds all expectations.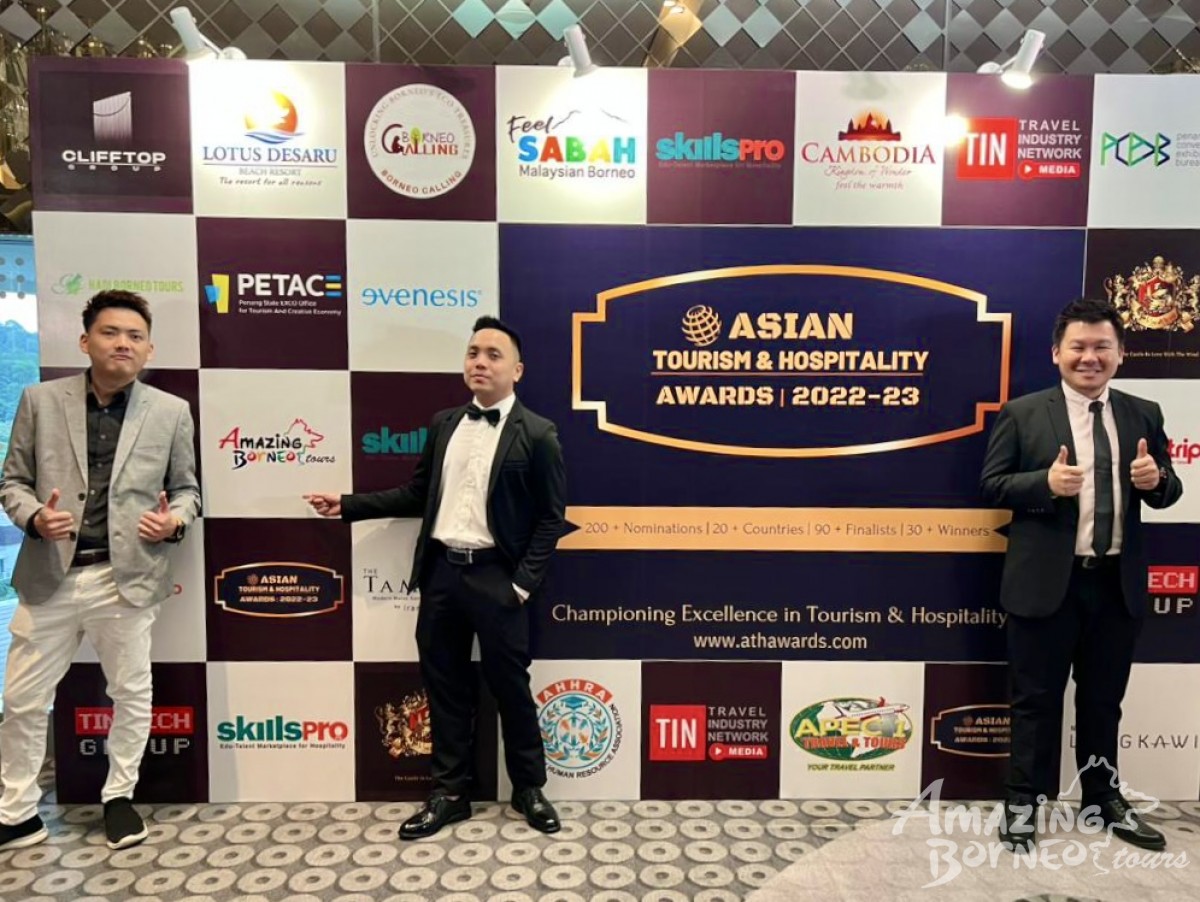 We are incredibly proud of this achievement, and we are determined to build on this success by continuing to elevate our services and experiences. Our goal is to provide an even more extraordinary travel experience for all our guests, and we will spare no effort to make this a reality.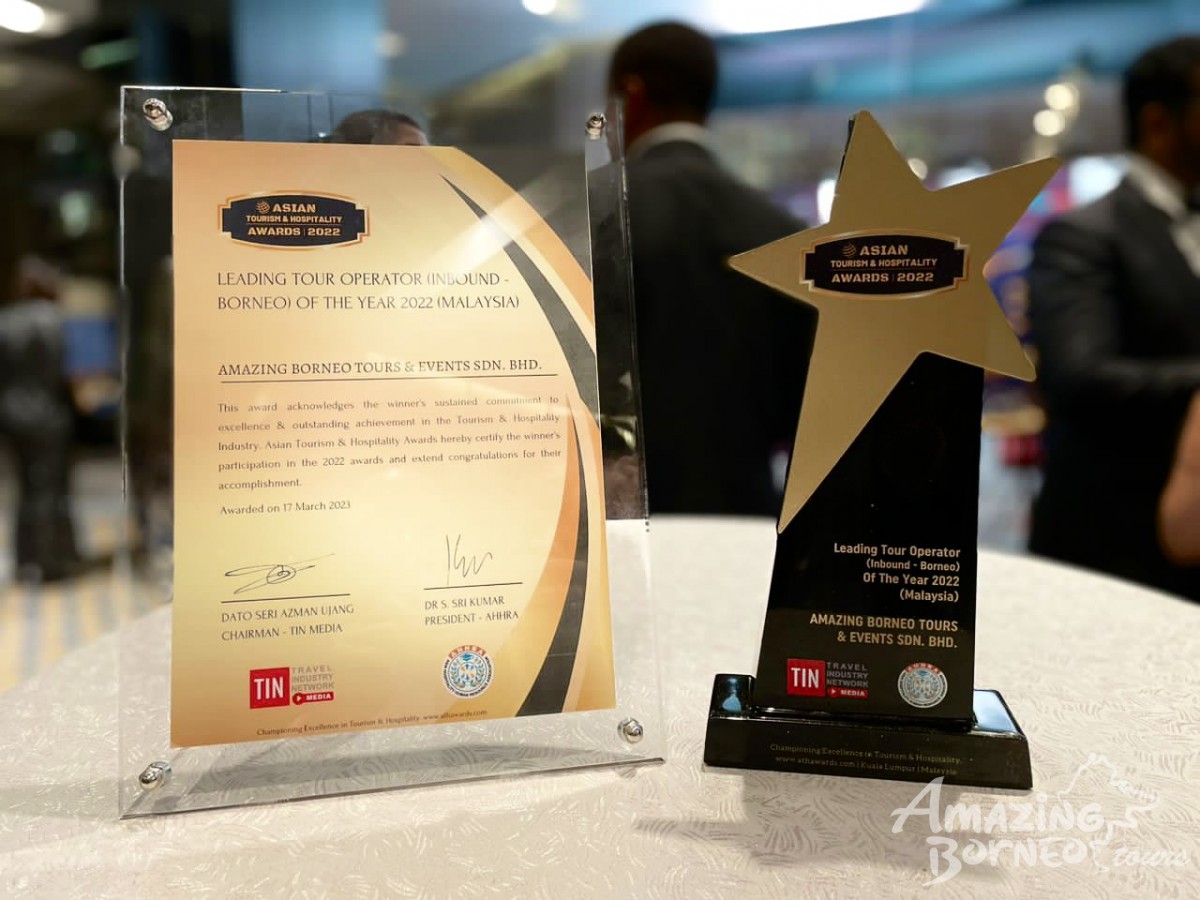 Once again, we would like to express our heartfelt gratitude to our guests, partners, and team for their unwavering support and dedication. As we look to the future, we are excited about the opportunities that lie ahead, and we are committed to making Amazing Borneo the go-to tour operator of the travellers from around the world.
For more recommended Sabah tour packages, click HERE to discover more!
For more recommended Sarawak tour packages, click HERE to discover more!