Discover Scuba Diving with SeaTango:
Switching from Snorkels to an Oxygen Tank
by Rowanne
Numerous are the tourists who travel to Borneo to be overwhelmed by the remarkable and unique underwater marine life, especially Sabah! Idyllic islands, clear blue waters, and colourful corals attract not only first-timers but seasoned divers as well.
As a diving newbie, I first wanted to do a try out to see if diving is really for me.
SeaTango's Discover Scuba Diving trip gave me the perfect opportunity to put on my first scuba diving gear and explore the marine underworld of Sabah.
A pick-up was included in the tour and once at Sutera Harbour Resort's Marina Jetty, my dive adventure was about to begin! The friendly SeaTango team welcomed us in their double-deck catamaran, and we were good to go!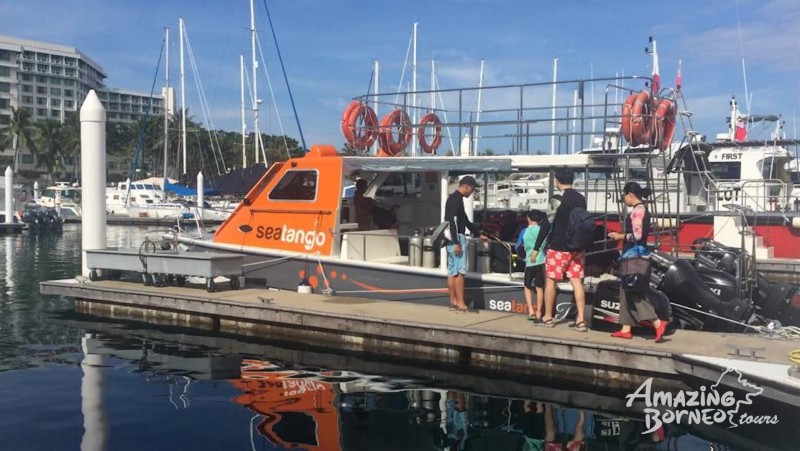 SeaTango's vibrant, orange catamaran definitely caught my attention
A short boat ride brought us to our first confined dive area in the shallow waters of one of the Tunku Abdul Rahman Park (TARP) Islands. Before entering the crystal clear waters, Lester, SeaTango's PADI-certified Dive Instructor, briefed us with the basic of the dive exercises we will be doing for the day and dive signals to help us communicate underwater.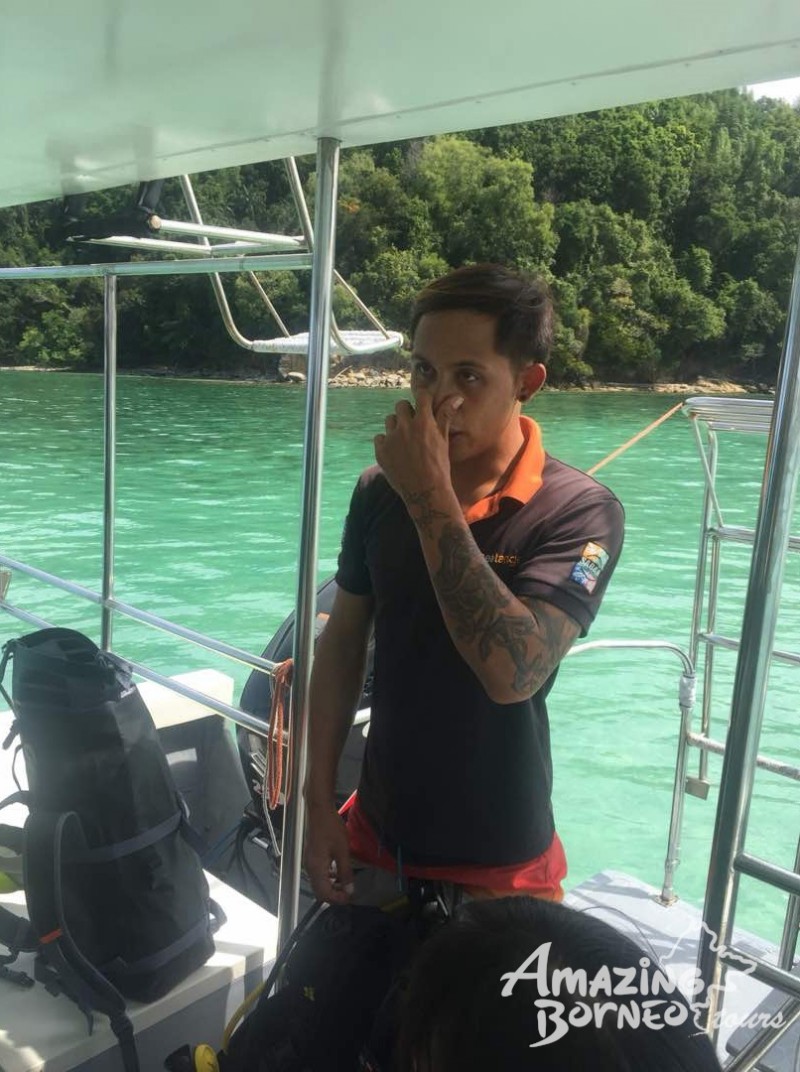 Our PADI Dive Instructor for the day, Lester
As we began suiting up in our dive gear and entered the warm water, I started to feel a little bit nervous but super excited at the same time! We were put into small groups and started some simple exercises with our designated Dive Instructors. It was indeed very helpful to know how to react should anything unexpected were to happen, such as if your regulator accidentally got removed or if water entered your mask.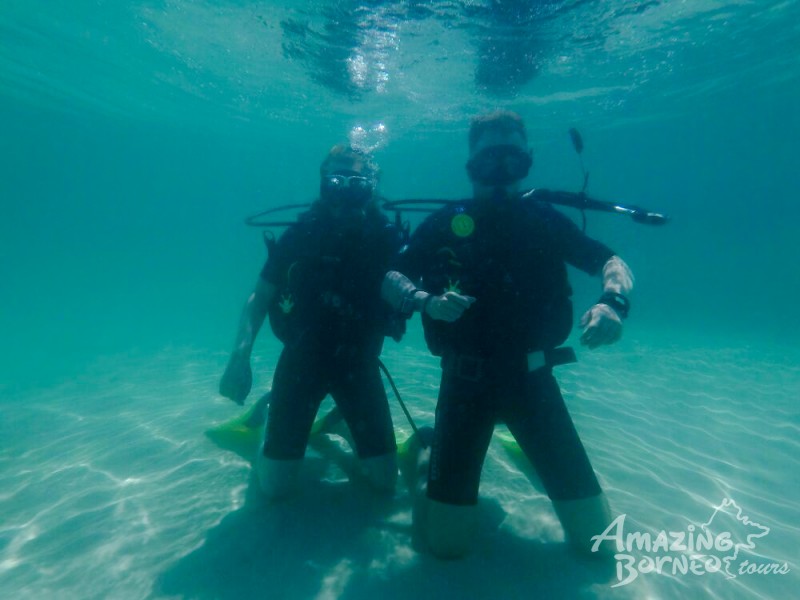 First "dive" in shallow waters
Once we were done with the confined exercises, we headed into deeper regions of the area, and it wasn't long before I felt the change of pressure in my ears. Luckily, we were taught a good technique on how to combat this and Lester regularly checked on us to see how we were feeling.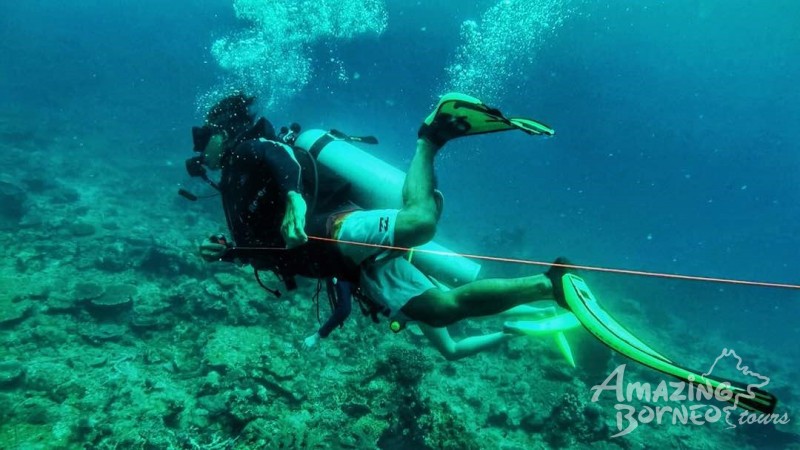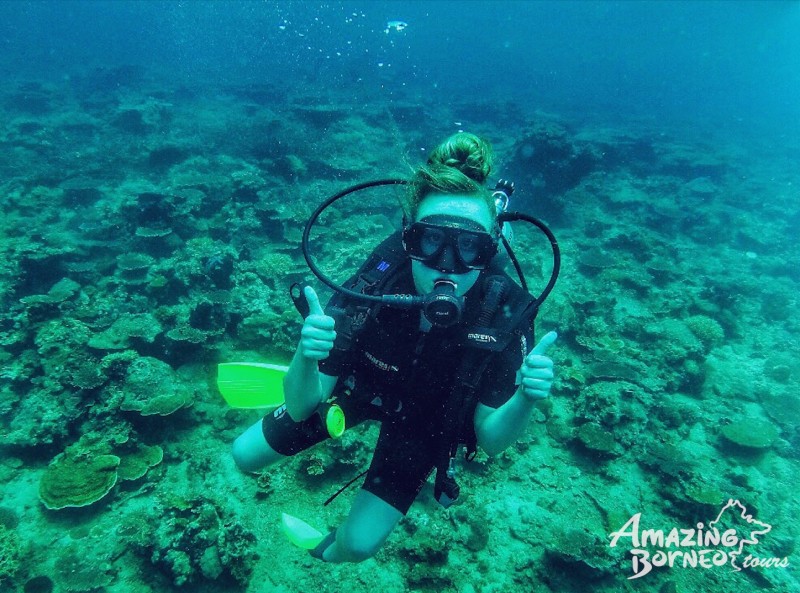 All OK!
As we descended to the bottom of the ocean, a ray suddenly appeared out of nowhere! We could catch glimpses of more rays sneaking away on our way to the reefs. The minute we noticed their eyes peeking through the sand, they vanished in a blink of an eye!
Taking a good look at my surroundings, I could see air bubbles escape my regulator. This made me realise how immense the size of the ocean is and how small we are on Earth, but I had a sense of euphoria as I felt so lucky to be living in this very moment!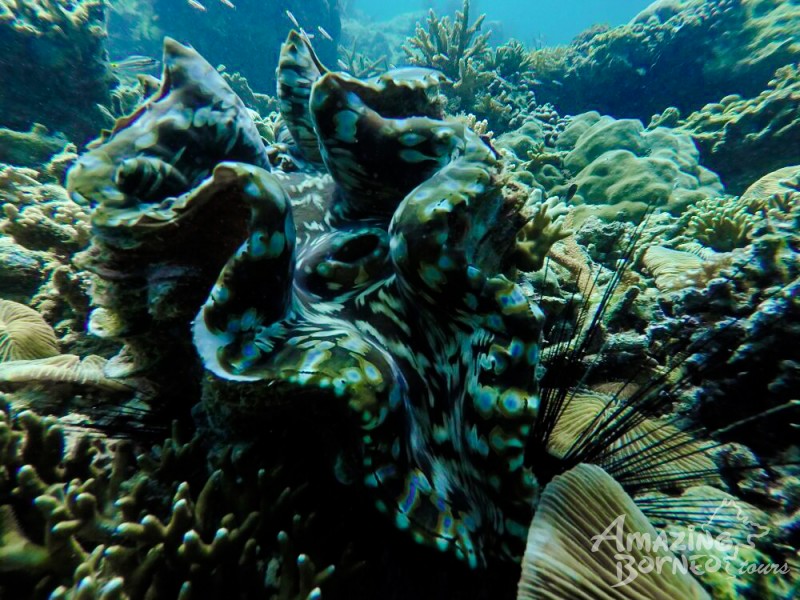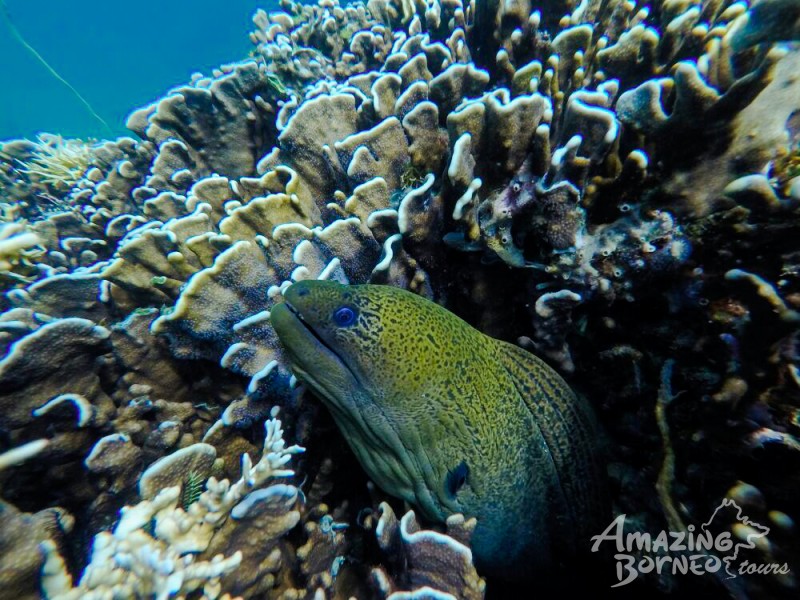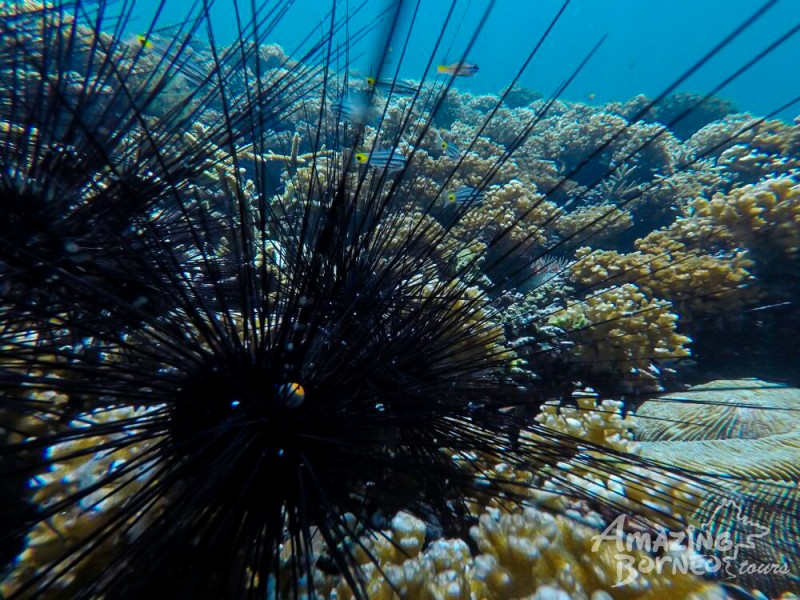 Some of the underwater wonders we saw
After 30 minutes of diving, Lester gave us the sign to head back to the surface where the boat would pick us up. While waiting for the others to get out of the water and relieve themselves of their dive gear, I went to the top deck to enjoy the sun and surrounding views of the TARP Islands. We definitely worked up a little bit of an appetite after our first session, so cake, coffee, and fresh water were laid out nicely at our disposal.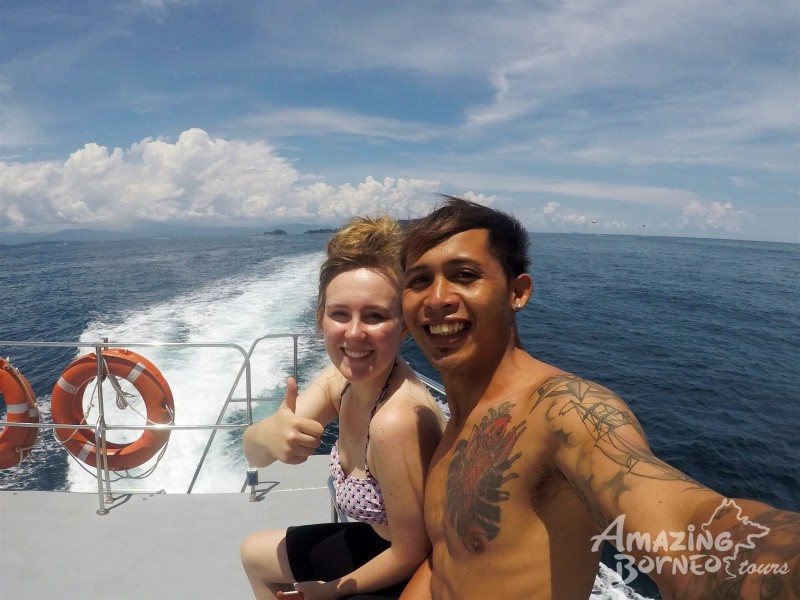 The top deck is definitely the best place to chill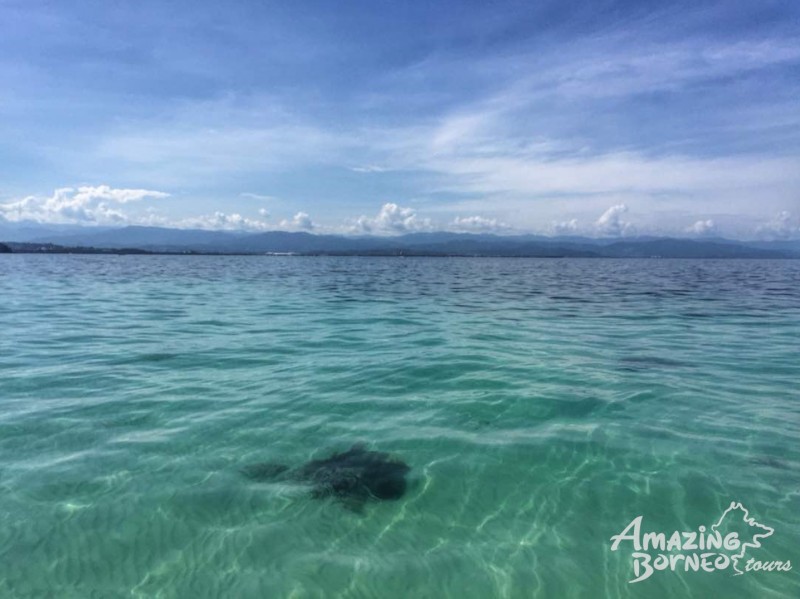 This looks way better in person!
We were meant to have a longer break in between dive sessions however, our Dive Instructors noticed the current getting stronger and predicted that bad weather was heading our way and made a change of plans. The best decision was to head to our second dive spot a couple of minutes away.
We geared up once again, but instead of entering the water using the ladder like we did earlier, they taught us how to do a cool backroll into the water! When my turned arrived, my heart started beating faster. This was the part of diving I feared most. I sat on the side of the boat, prepared myself, and went right for it!
In the end, it wasn't scary at all and I had a fun doing it!
We sunk to the bottom as we approached a never-ending seabed of coral reefs. Getting the chance to get this close to a variety of corals and sea creatures was such a great experience! The corals got bigger and more colourful as we swam deeper towards the reefs.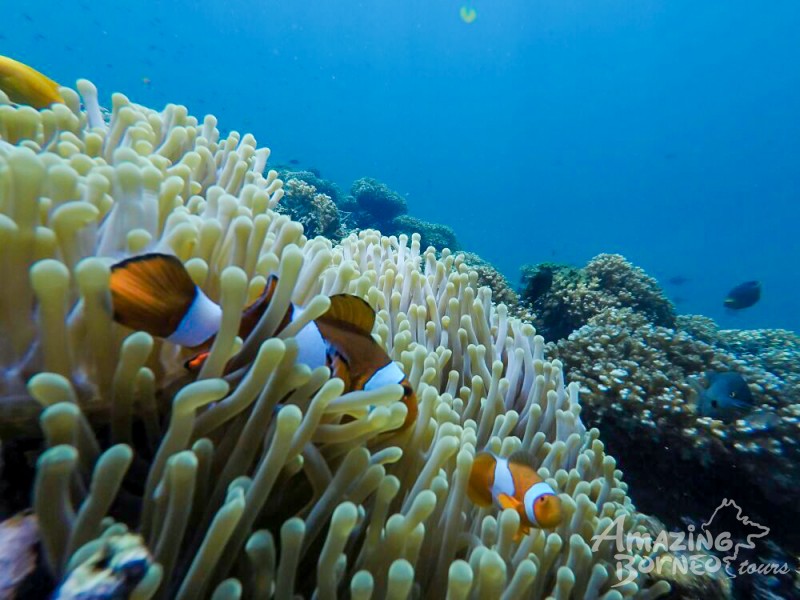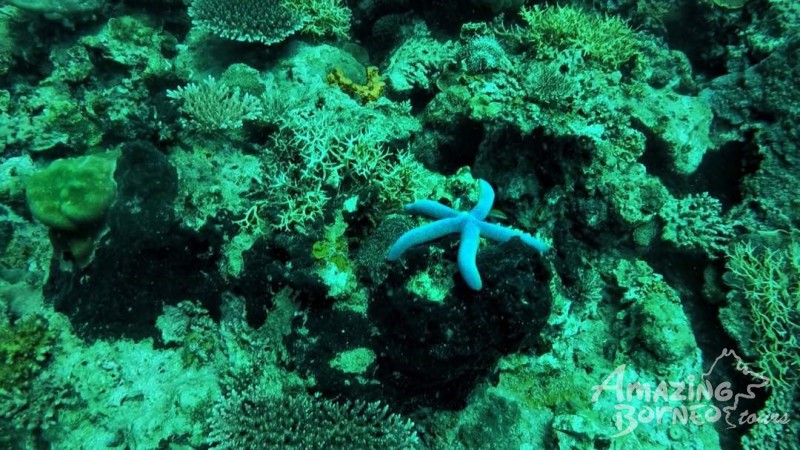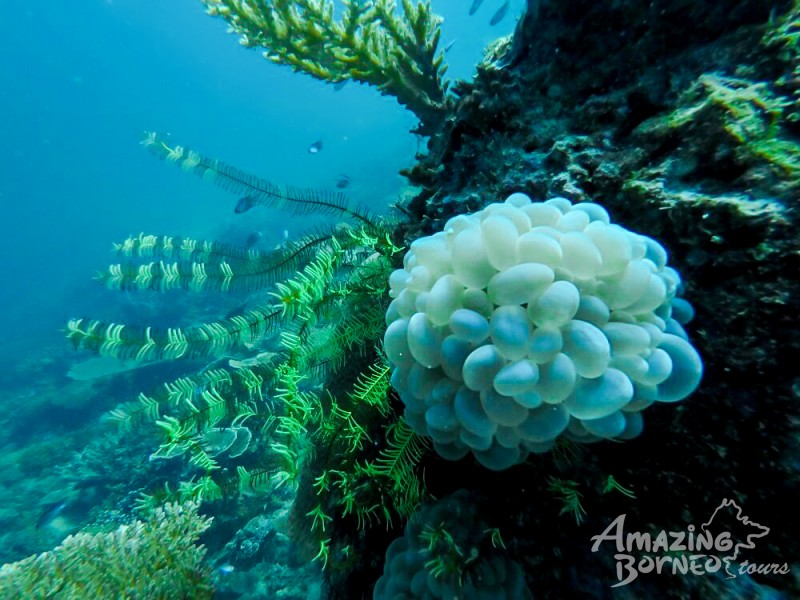 More of what we saw that day
Lester would occassionally signal to us whenever he spotted interesting sea creatures. We also saw plenty of little jellyfish, an unusually large fish, and several schools of fish swimming beneath us!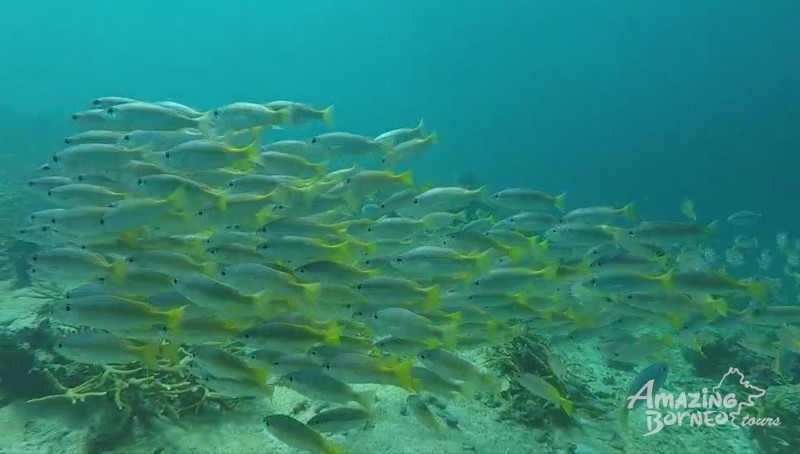 There were way more than what is pictured
Moving around with my gear on was easy and after diving for a bit, everything from breathing to handling the pressure and buoyancy became second nature underwater.
It was finally the end of our dive session and we got back into the boat and headed towards Gaya Island for lunch. The local restaurant had a variety of dishes for us to choose from and filled up our hungry tummies perfectly after a morning of diving.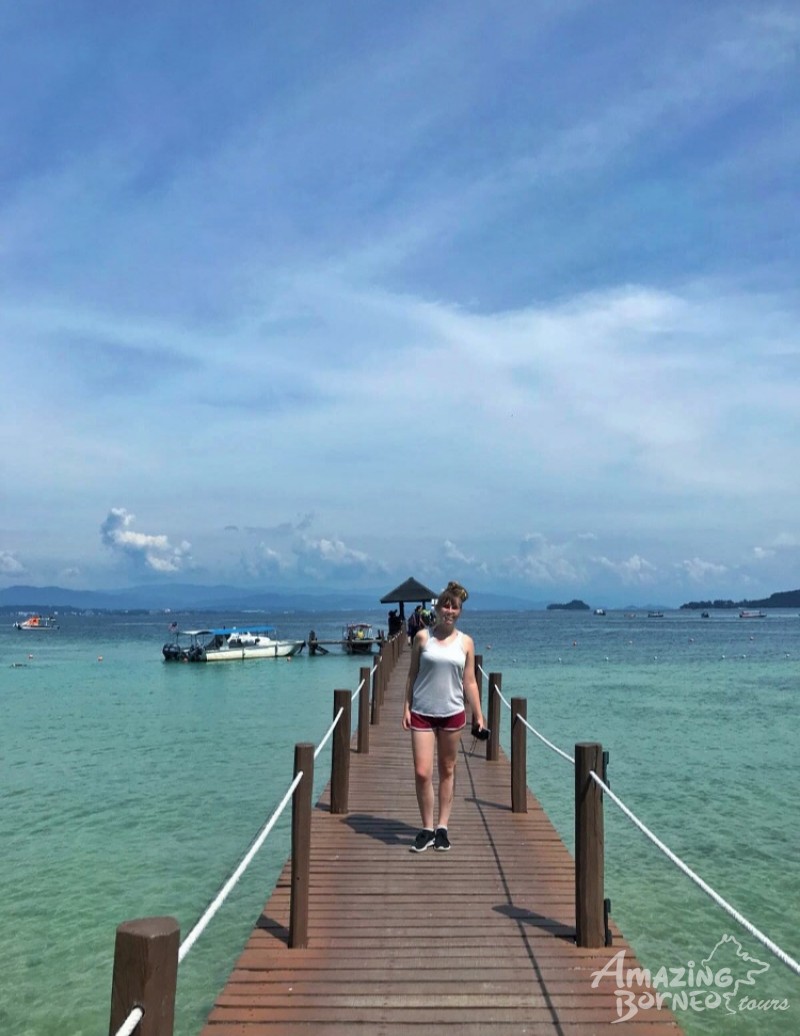 One last photo before leaving Gaya Island!
Once we finished lunch, we were given the choice to do some water activities like bumpy banana boat ride or seawalking, but I opted to walk around the island and enjoy the beautiful sandy beach instead.
Around mid-afternoon, we made our way back to the Marina Jetty in just a few short minutes.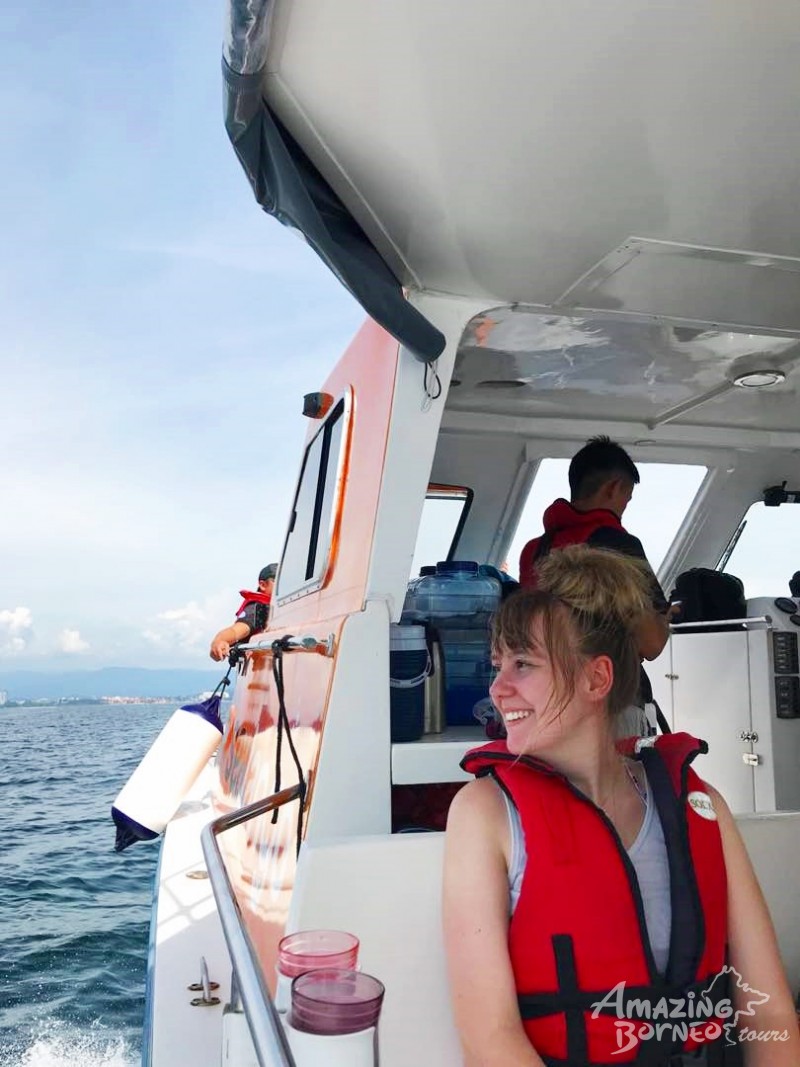 Tired but worth it
Overall, I would say that this Discover Scuba Dive experience with SeaTango was amazing. It has definitely motivated me to get my PADI diving license soon!

---

SeaTango Dive Trips:
~ Discover Scuba Diving (Non-Cert Divers)
~ SeaTango's Ballroom *NEW DIVE SITE!
~ Scuba Diving Adventure (Open Water and Above)
Contact SeaTango!
Call / WhatsApp:+6 012 885 2009
Email: info@seatango.com
Website: www.SeaTango.com
Facebook: SeaTango
Instagram: @seatango.borneo