Sabahans were alarmed when messages about a suspected case of Wuhan virus infection went viral recently. According to the messages, a tourist from China was admitted to Queen Elizabeth Hospital in Kota Kinabalu, which raises concerns among Sabahans on the possibility of Wuhan virus outbreak in the state.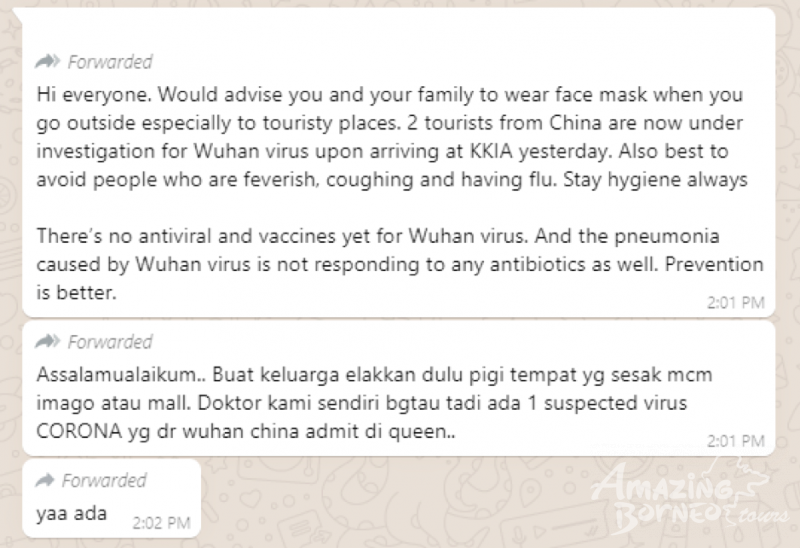 Thankfully, Malaysia's Ministry of Health (MOH) has confirmed that the suspected individual was not infected by the virus.
Four suspected individuals were tested negative for Wuhan virus
Wuhan virus is a newly-discovered coronavirus, named after the city in China where it has originated. The virus was first reported in December last year, and as the time of writing, the virus has claimed the lives of 25 people. So far, there is still no cure for the virus.
In Malaysia, four individuals were suspected to be infected by the virus. However, all four of them were tested negative for the infection. According to Director General of Health Ministry, Datuk Dr Noor Hisham, three of them has since been given proper treatment and were discharged from the hospital. Meanwhile, the fourth individual is still receiving treatment in Queen Elizabeth Hospital, Kota Kinabalu for influenza A infection.
Heightened preventive measures across the country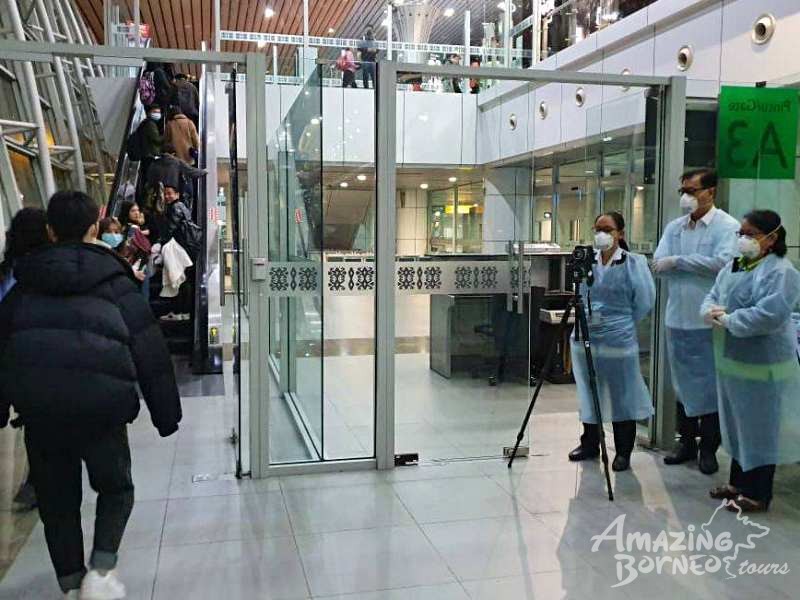 Credit: MOH Malaysia
In response to the virus outbreak, Malaysia is now on high alert. AirAsia and Malindo Air have announced that they will be cancelling all flights to and from Wuhan. Meanwhile, MOH has taken appropriate courses of action in preventing the spread of the virus in the country, including enforcing tighter health screening checks at all international entry points. MOH also advises the public against travelling to Wuhan.
In Sabah, Kota Kinabalu International Airport (KKIA) has been using thermal scanners to scan all international flight passengers to identify anyone who shows symptoms of the coronavirus. However, Sabah Health and People's Well-being minister Datuk Frankie Poon said the public should not panic. Instead, they should be vigilant when it comes to adopting preventive measures, such as wearing face masks, washing their hands with soap and clean water, and avoid overcrowded areas.
How we can protect ourselves and prevent the spread of the virus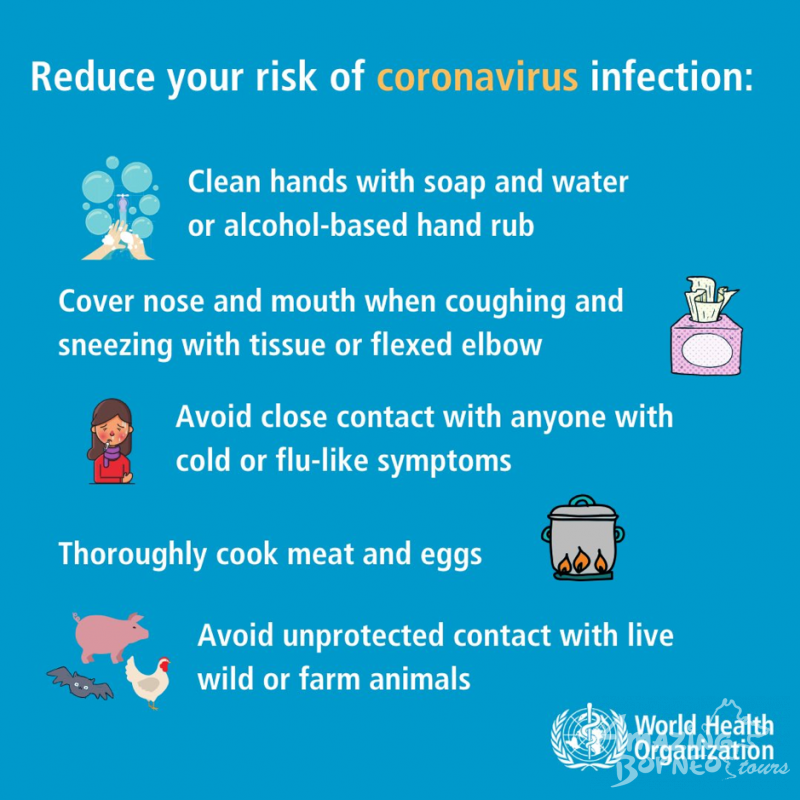 Credit: World Health Organization
While Malaysia is still safe from the Wuhan virus, that does not mean we should put our guard down. We should always be wary and take precautions to avoid the spread of infections, which includes:
1. Washing your hands with soap and water or alcohol-based hand sanitizer
2. Covering your nose and mouth when you cough or sneeze
3. Thoroughly cook meat and eggs
4. Avoid going to overcrowded areas
5. Avoid contact with anyone with cold or flu-like symptoms
More importantly, if you are feeling unwell, especially if you have been visiting China recently, please go to the nearest hospital and seek medical attention immediately.
+++
Cover Photo: Malaysia Airports
CLICK HERE to view Updates on Covid-19
You may check your risk of exposure at www.checkcoronavirus.com for a peace of mind when travelling.