2019 marks the year that Amazing Borneo celebrates their 10th year anniversary! For 10 amazing years, Amazing Borneo has dedicated themselves to promoting the best of Sabah all the while providing great service and valuing customer satisfaction. So, there is no way that we'll be able to fly through this year without a little celebration (or five).
Read on to learn more about how Amazing Borneo celebrated and will be celebrating their 10th year anniversary!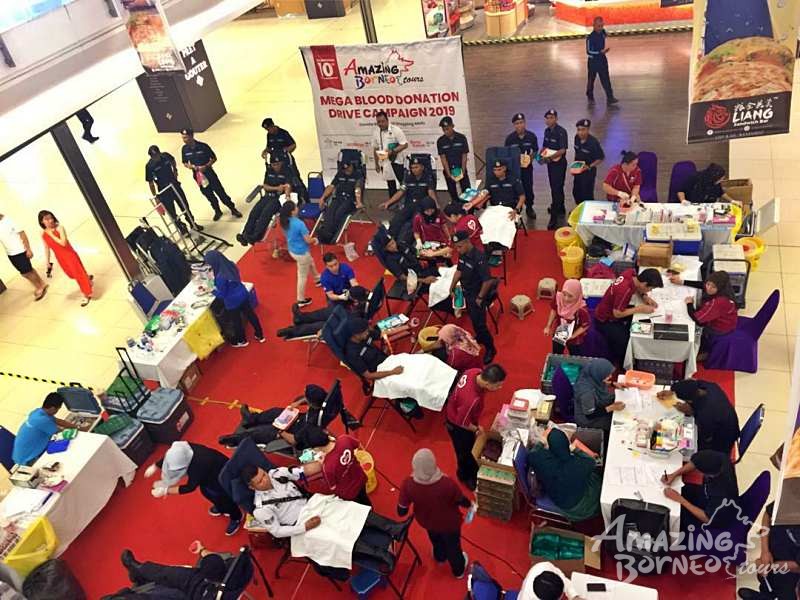 Registration area for the blood donation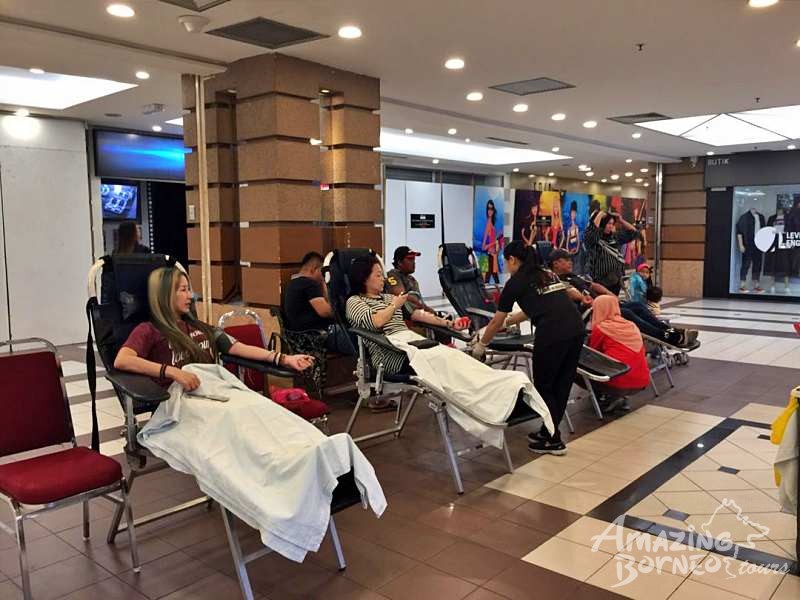 Blood donors receiving care
4th April to 27th August 2019 – Mega Blood Donation
Amazing Borneo's 10th year anniversary started off with a Mega Blood Donation at 10 shopping malls, starting in Oceanus Mall on 4th April 2019 and ending at KK Times Square on 27th August 2019. With 546 registrations and 432 successful donors, we are grateful for the immense support shown! Your donations will all make a difference, by giving someone the chance to live their life to the fullest.
100m runners at their marks, get set...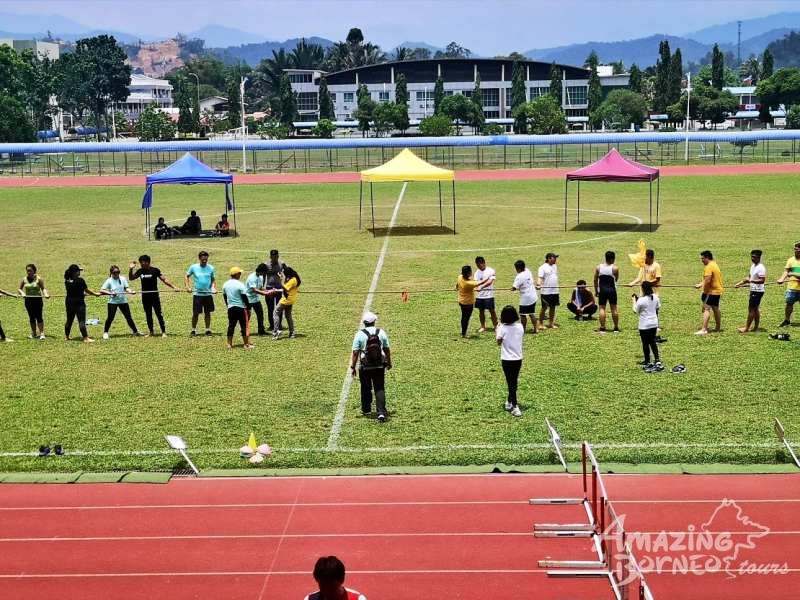 Green house vs Yellow house for Tug-o-War!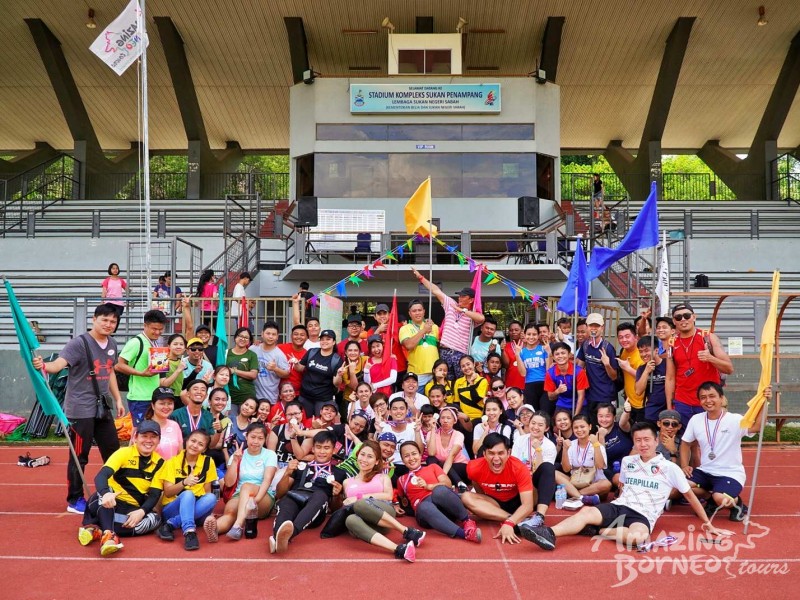 Group photo with all houses!
Credit: Leon Kuan | Instagram
25th August 2019 – Family Sports Day
Amazing Borneo employees and family took part in the Family Sports Day located in Penampang Stadium. With volunteers and performances from local schools, the event was a lively and exciting one, showing everyone's competitive and athletic side! And it sure did ignite memories from the good ol' school days, especially when sorted into different coloured houses! Participation in the events saw our employees showing their many talents whether it be running the 100m sprint or working as a team during the challenging Tug-O-War.
Yellow house emerged victorious, with blue house and green house as runner up and second runner up, respectively. Though red house and pink house did not make the cut, they were not forgotten, and they were also awarded with medals for their hard work and team effort!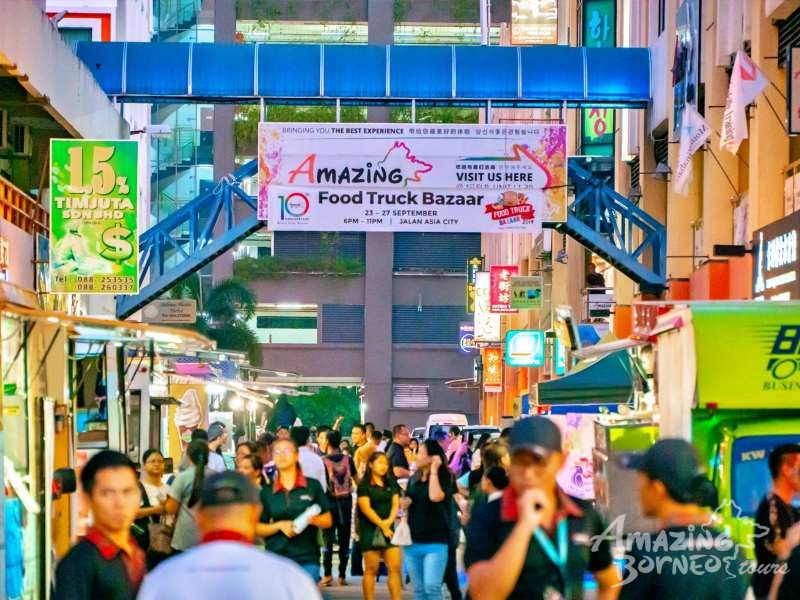 Credit: Leon Kuan | Instagram
23rd to 27th September 2019 – ABT Food Truck Bazaar
From 23rd to 25th September, it was 5 days of performances and of course, eating! From 6pm all the way to 11pm, the ABT Food Truck Bazaar took up a strip of Asia City for people to mingle and choose from an array of food trucks offering different cuisines.
We believe that travelling is the key to a fruitful life and together with food, they make the perfect pair. And when you place charity into the mix, it becomes an unbeatable concoction! If you have hawk eyes, you might have even spotted Amazing Borneo staff selling their own food to raise money for charity!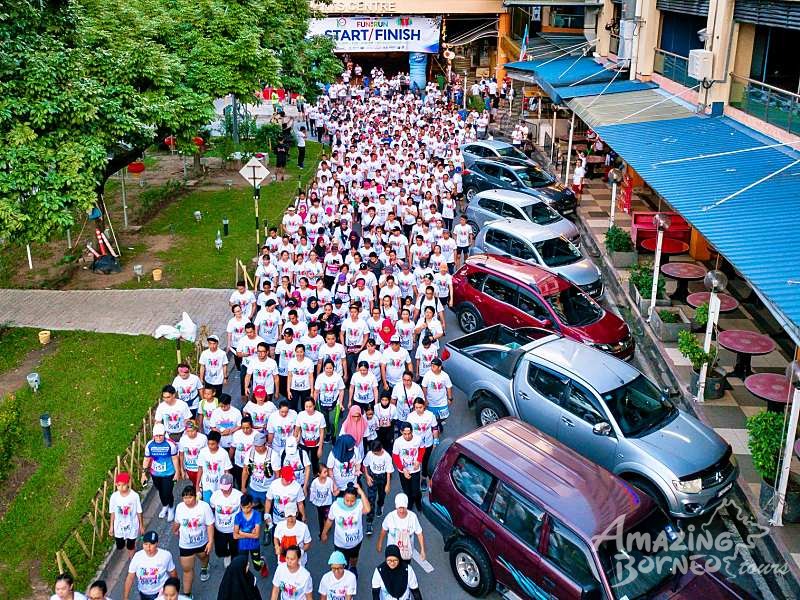 Fellow runners on the run!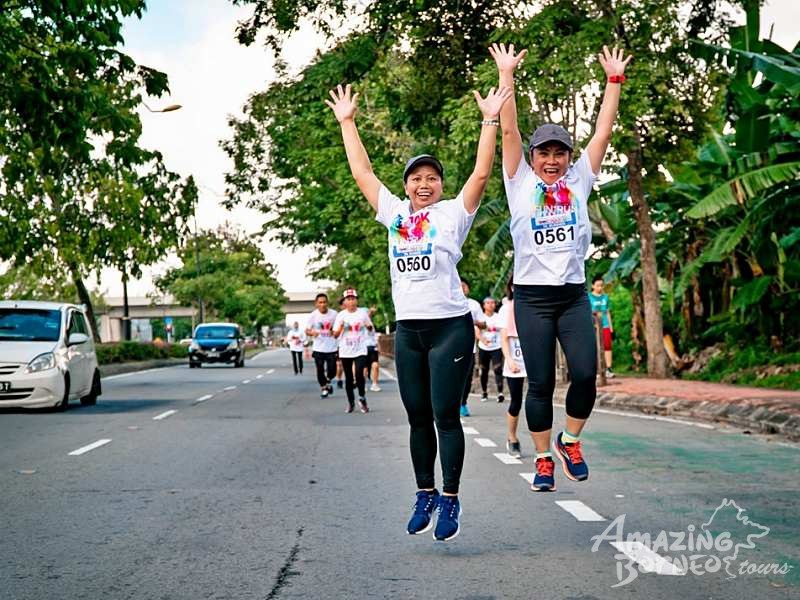 Happy runners on the go – or jump!
Credit: Leon Kuan | Instagram
5th October 2019 – ABT Fun Run
The biggest event of the year, Amazing Borneo's Fun Run celebrates the company's 10th year anniversary with a bang!
Close to 1,000 runners from around Kota Kinabalu took part in the run, with the aim to promote not only an active lifestyle but also to promote green living, with the hopes of incorporating sustainability into our everyday lives.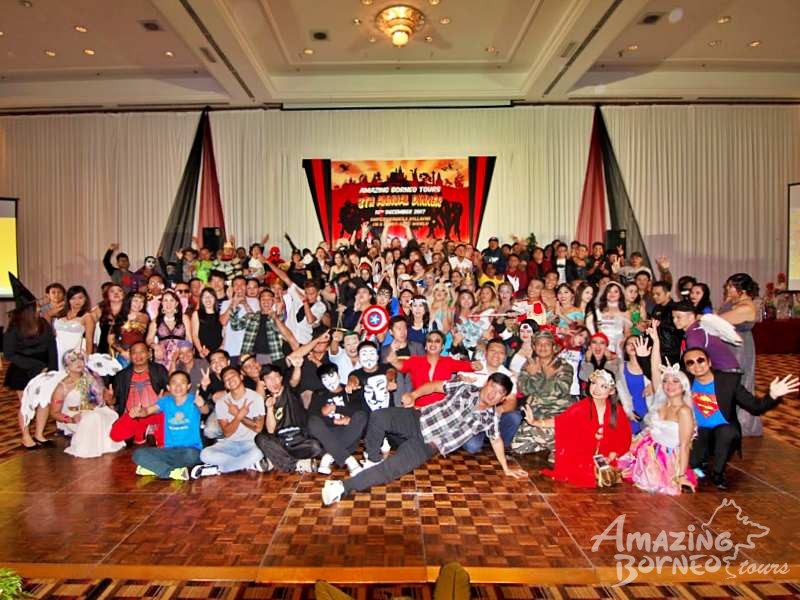 Group photo during the 2017 Annual Dinner! Guess the theme?
1st November 2019 – ABT Annual Dinner (upcoming)
Our annual dinners are always something our employees look forward to and why wouldn't they? It's the only time of the year that we get to dress to the nines and go all out! Plus, our annual dinners are themed, and that means we tend to go crazy around here.
And this year, it's no different! To celebrate Amazing Borneo's 10th anniversary on 1st November 2019, our theme this year is Infinity and Beyond, meaning we either show up in a get up that looks straight out of the Met Gala or one of us comes as Buzz Lightyear – because there is always that one person who does.